Cloud PBX – How is it any different to a standard PBX?
In a standard PBX setup, your phone provider made connections amongst internal telephones in the business, in addition to the connection to PSTN via trunk lines. Cloud (or Hosted) PBX takes away all physical connections and instead delivers the PBX functionality as a service over the internet.
BeyonTel's Cloud PBX is an extremely sophisticated, high definition voice and video platform with all the functionality of a traditional phone system, plus an array of additional features, minus all the hassle of having expensive equipment at business work sites.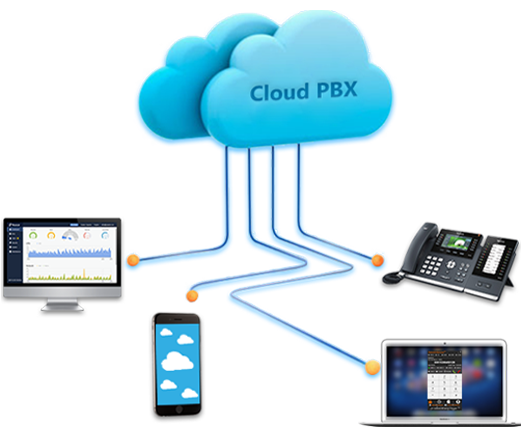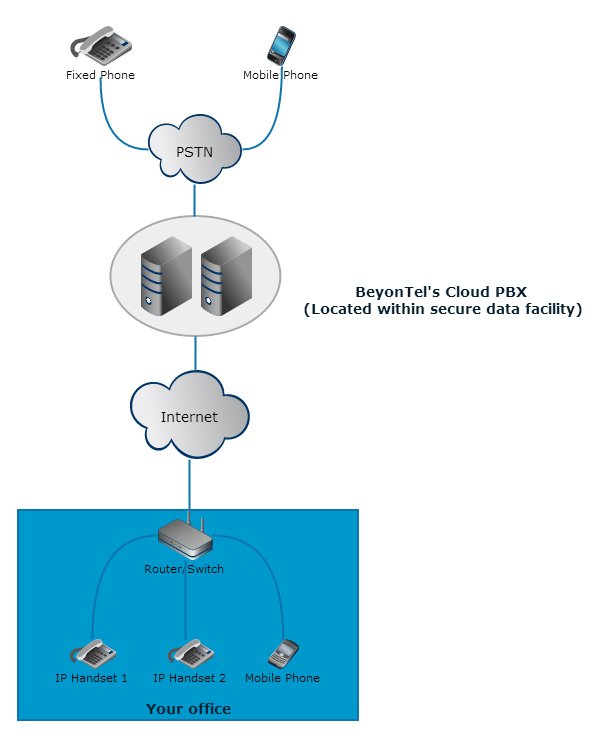 How does it work?
It's very easy. All you need is IP enabled handsets (which BeyonTel can provide), a router/switch and a good broadband connection. The Cloud PBX is located in BeyonTel's secure data facility supported by a 24/7 monitoring service. All the software maintenance, upgrades, troubleshooting is efficiently carried out by BeyonTel PBX specialists, leaving you more time to focus on your business.
How does it benefit my business?
BeyonTel's Cloud PBX is the ideal solution for small-to-medium enterprises, because it offers the following benefits:
Low cost of ownership and ongoing costs
Mobile phone integration, unified messaging, desktop integration, video calls all come standard
Instant ability to change network and features, add or remove users, based on your business specific needs
Easy-to-use, simple online portal for network management
Inbuilt, customisable business continuity features to protect your business from outages
Great, sign me up!
Contact our BeyonTel's PBX specialists today on 1300 769 640 and get a headstart on your competitors with our superior Cloud PBX service offerings.